Andy Roddick and Brooklyn
Well, you just made my point better than me. Of the millions of Macs sold, how many are to customers needing correct color and really care about the finer details of the monitor's specs?
*snip*
I have both the Dell and the Apple cinema display 20".
*snip*
But who cares? A very small percentage of Apple's market cares or could even tell the difference.


And that percentage shoots up when you take into account only the Pro style Towers. And it's a shame your Cinema display is showing age sooner than I would think it should. Still, in my own experience with color reproduction and accuracy in Photography, the cinema displays I have used have exceeded my Dell 2005. In regular computer use I wouldn't be able to tell them apart (aside from the back light bleed on the Dell).


If Apple has been all about getting "switchers" and trying to persuade Windows users that Apple and OS X is better, than why is Apple ignoring that market with their monitor offering? You said so yourself, these are "PRO" monitors. Because they want you to buy iMacs. That's an extremely limited choice if you ask me. Oh, I can hear the fan boys now, screw you if you don't care about color seperation and the finer details of image quality. Go buy your $hi+ dell and get off of this board.


Do you see any fan boys making posts here? I see some people here that are ignorant of the way monitors work and yet are trying to pass opinions on Apple/Dell/LCD market as gold though.

That's the issue though, currently Apple doesn't sell a consumer computer that either doesn't already come with a monitor, or where you aren't supposed to already have a monitor.
the MacBook and iMac both have screens built in, the MacMini, if you saw any of it's advertisements or presentation, is meant as a direct replacement for a PC box. i.e. bring your own mouse, keyboard and monitor. I as well as another guy have already said this though.

It's a problem, still, I want too want Apple to sell a consumer level monitor. But Apple certainly doesn't have to enter that market if they don't want to. Besides, the market for a cheap 17" monitor is TINY. You're talking Mini owners (who don't already have a monitor) maybe a few laptop owners, and...? G5 owners? If you're plugin a $150 LCD up to a G5 you should be shot :P Unless you are running three at once or something.

Apple sells a consumer mini, but not a consumer monitor? Why not? You all are hammering away at the professional quality of this monitor. But I have both the Dell and the Apple and they look about the same to me. Actually, before Apple updated their monitors the 20" looked terrible next to the Dell. (I have both generations) And are the "Pros" who need that color perfection buying 20" monitors? Probably not. 23" and 30" would be my guess. So why have a high priced 20" display?

Many professionals run Duel 20" screens. In fact I see this setup far more often that a 30" screen.

So all this hupla about color correction is making my point. Apple wants you to buy an iMac and they keep their monitors price high and limit their computer offerings to give you the incentive to buy one.

wow wow wow. You just me on that logic jump. Apple sells some high end systems to Professions in industry that demand at least a certain standard. Apple also sells other computers. Apple Sells monitors that are aiming at (hitting is another matter) those professionals that demand a certain standard. Apple doesn't currently sell any other monitors. How is that proof that Apple is trying to personally screw you out of your cash?

Since that's all they sell they are making a good profit off of them. Don't get me wrong, they are nice computers, beautiful even, but what if I wan't something more flexable? Maybe a little more expandible. My choice is a $600 mini (not too flexable or expandable) or a $2400 Mac Pro. Big Difference. Oh, that $1499 price spot fits nicely with an iMac however. See my point?


Yeah, there is a gap, and I do see it as a problem. No one in the entire thread is disagreeing with that. You ideas on why there is a gap is viewed a little bit more negative than I would, but whatever.

If they lower the price of the 20" any more it will cut into their sales of 20" iMacs. And that is why it's hovering close to $700 and not $200 or $300 cheaper.

Another huge jump in logic based on no facts and stretched assumptions. Do you know what Apple takes home at the end of the day from each monitor sale, each iMac sale, and each Mini sale? Can you provide that data to back up any of your conclusions? It sure would go a long way in getting anyone to side with you on that point. However, until you do, I'm going to say this one more time:
Cinema Display = Pro quality Display (I don't give a hoot if your eyes can't see it, the components alone show it, and that is what cost money to make not your eye sight)
Pro Quality = not cheap, don't go looking for a $200 monitor for pro work.

And for the last time, I'm still waiting for someone to show me a display that matches the Cinemas tech specs and qualifications and also cost downwards in the $400 range that people keep speaking about. Because until someone does, I'm inclined to believe, based on my own looking, that Apple is right with the industry on this one (or close) and all our whining on cost means jack.

So, comfort yourself all you want that you have a "pro" quality monitor. If that makes you feel better parting with $300 then go for it.

In light of that little sarcastc jab, the irony is that you are one of, if not the only user, to have admitted to owning a 20" Cinema display in this thread so far :rolleyes:

[quote]I doubt you could tell the differnce with both monitors sitting side by side. I have both and I can't realy see a $200 - $300 price justification, at least at the low end. Oh, I'm just a poor consumer, not a "pro", so I should go buy my crappy Dell and be happy. Right?

I'll just quote myself on this one...
[QUOTE=Earendil]You seem to be coming at me as if I stand on some high ground, when in fact I own (as stated in my signature) a 20" wide Dell monitor
So just trust me when I say that the difference in my Photographs, and Photo editing on my Dell vs an Apple monitor is different, and a noticeable difference not just in color, but in back lighting and change in color based on viewing angle. When I'm surfing the web I don't notice/care, or playing games, or just about anything else. And since I don't make money on my photos, or do too much printing, I went with the Dell because the price/benefits ratio did not justify the Apple monitor. I wish Apple had provided a consumer level monitor for me to buy, it would go far better with my Powerbook, but they didn't. I'm not going to discount their current line up just because I can't afford it, and I don't think you should discount it just because you don't understand it technically.

But if you had been following the thread you'd know that about me already...

But if Apple really want's to get people to switch in larger numbers they need to offer a little more choice at a competitive price. A nice quality 20" monitor competitvly priced to go with that mini or a mid-range tower. I'm asking Apple to drop their price on their monitors $200 and offer a $1200 - $1500 tower. Is that asking too much?

No, you are asking for two very different things here.
1. You are asking Apple to produce a consumer level monitor that you can afford and falls in line with the market. I think everyone agrees with this idea, whether there is a large enough market for Apple to justify it (only Aple costumers would consider them) is up for debate.
and...
2. You are asking Apple to drop the price on their Pro displays without giving a reason (all your reasons apply to a consumer LCD), nor have you provided a similarly speced display to show that Apple is out of line with it's pricing.

There are large difference between a Mini and a G5. Just because most people wouldn't notice it doesn't mean it isn't there. Just relax and trust me that in two properly functioning displays, Apple's monitors are very good, and imho should never be compared to Apple's displays unless you are trying to convince a consumer (who can't tell the difference) not to buy it and buy an alternative display. I have done this before. Just like you'd never compare a Mini and a G5 unless grandma was thinking about buying a G5 to surf the web with...

~Tyler
---
andy roddick wife rooklyn.
I don't think there's been any compelling evidence to support that, sadly. At least, several very seemingly viable component technologies, such as ULV C2D's, are not available yet.
.

not only that, but none of the rumors really pointed to MWSF for a compact Macbook.

arn
---
Tennis SI Swimsuit Model
TheIntruder
Mar 26, 05:46 AM
Neat. And we used to think Mattel Football was pretty cool. So was the Nintendo Game&Watch and some of the Tomy stuff.

I always get a chuckle out of the dismissive hardcore "gamer" types who are ready to pooh-pooh anything that doesn't fit into their myopic, narrowly defined notions of what "gaming" or indeed, fun, is or isn't. Shows a lack of perspective and critical thought.

Is this setup perfect? No, in many respects, but kudos to Firemint for their efforts and what they've achieved on a generic, multi-functional, platform that isn't dedicated exclusively to games.

Now, get off my lawn.
---
Andy Roddick and Brooklyn
caribou123
Sep 22, 05:50 AM
What was the checkout like? Did you have to go through their checkout? I'm always suspicious of those places, and am concerned that they're using unsecured special checkouts and/or are stealing identities. And I'm not usually a suspicious person.


If you are in ebay and you click on the the paypal link to ebay on the ebay website there is no way that such a thing could happen.
---
Andy Roddick#39;s wife as
AlphaDogg
Feb 17, 11:52 PM
here's my current setup. I finally got a Intel Mac and it will become to main machine soon. In the Pic is everything in the sig but the IIc and Performa.
Nice setup! It has a little bit of everything in it!
---
-andy-roddick-rooklyn-
NameUndecided
Apr 3, 01:01 AM
It worked for me too on DP1. On DP2, I had to install Snow Leopard first.

Ooh. Thought you were talking about the installs for both previews. I installed developer preview 2 over the first, so I didn't realize. It still doesn't sound very accurate to me.

Forgive me -- this is what I'm understanding from you:
DP1 can install onto a blank disk/partition.
DP2 can't install on a blank disk/partition. Needs to install as an update on top of DP 1 or Snow Leopard. (?)
---
andy roddick and rooklyn
carmenodie
Apr 3, 12:04 AM
Marketing geniuses :)
You got that right.
People also forget that Apple is, at its core, an engineering company.
I can't wait to get my ipad 2 64 gig only . I'll get the wifi because I ain't paying no body for tethering and I'm too chicken to jailbreak my iphone 4.
---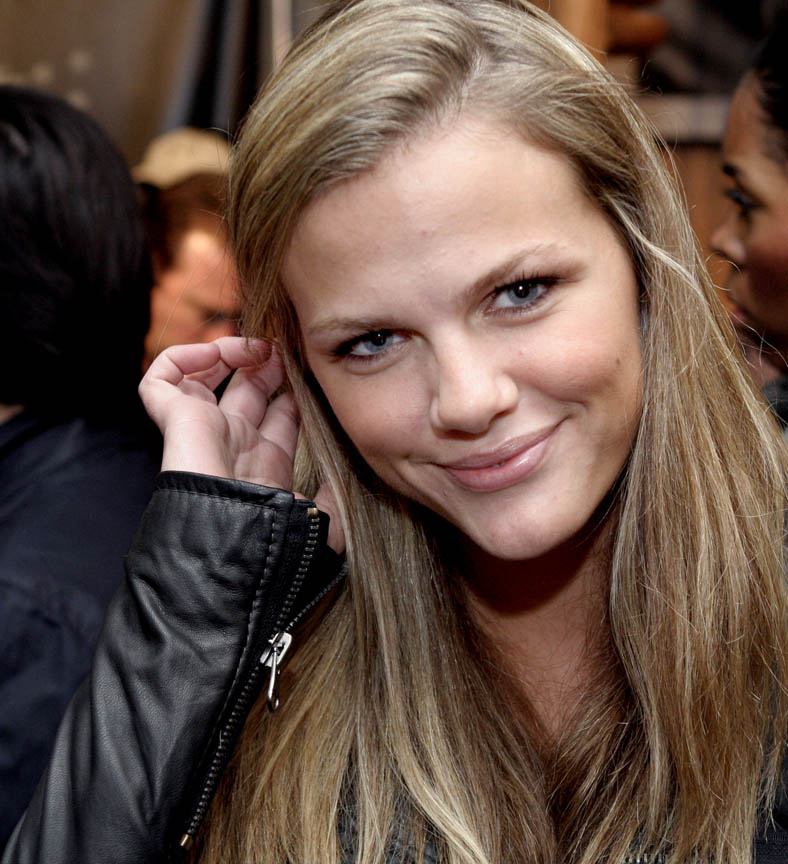 Andy Roddick Engaged: rooklyn
lordonuthin
Feb 19, 06:53 PM
hey, what ppd are you averaging for you mac pro and i7?

Good question, I'm not sure at this point. Lets me see; the MP was doing a bigadv unit every ~46 hrs which would yield maybe ~25k per day, the i7 isn't doing so well with 3 gpu and win 7 on it, I would guess maybe 2k/day or less. It doesn't seem to slow down the gpu's fortunately.

I wanted to ask you about oc'ing the i7, every time I tried to bump it up it started freezing or crashing, I have a water cooler on it which seems to do a really good job. I've just left it at stock but would like to try to get it higher sometime. I don't have any experience with oc'ing as I mostly stick with mac and Linux which don't have the tools/ability for oc'ing like windows does.
---
2: Brooklyn Decker
Lurchdubious
Nov 28, 03:16 PM
Basically free, (Thanks, Amazon!)

http://www.mcvuk.com/static/images/assets/731/1299_RedDeadZombie.jpg

And a pre-order:

http://www.gearsofwar3info.com/wp-content/uploads/2010/06/Gears-of-War-3-Release-Date.jpg
---
andy roddick and rooklyn
like i submitted and you ignored completely...they are of the aluminum build which would make it appear to be on the PRO side. Why would they build something identical to the current macbook???
---
Andy Roddick Wife Brooklyn Decker. andy roddick wife rooklyn. andy roddick wife rooklyn. Speczorz. Sep 29, 02:08 AM. Still satisfied with my dermashot.
Actually I kind of like my gel case. It perfectly fits and makes the back look great. I intended to wait for the belkin's clear hard case to come out, but now I'm going to order the full set of this gel case and it's still cheaper.

http://i603.photobucket.com/albums/tt114/longasau/IMG_0357.jpg
http://i603.photobucket.com/albums/tt114/longasau/IMG_0358.jpg

Where did you get yours from? I ordered one off ebay and it was horribly warped, both of them. It was pretty loose and stretched so it wouldn't fit my iPod at all.
---
Andy Roddick Wife Brooklyn
I don't think it is a bug. It allows more screen to show when using full screen mode. The menubar re-appears when needed. Preview auto hides the menubar as well in full screen mode.

I dont know the significance of the big gray bar on top of the page where it blocks a portion of the page when the menu bar is coming out of auto hide -they could of made it semi transparent Hopefully they change that in the final release
---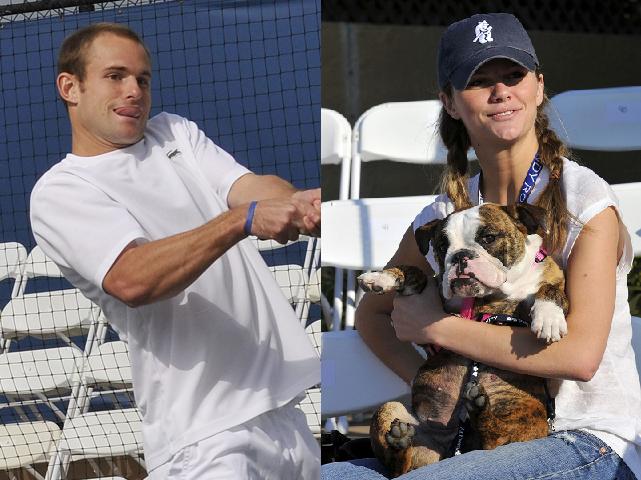 Tennis star Andy Roddick
Nice ad, but I am getting sick of Apple using "magical" to describe the iPad. It just sounds silly.
---
Andy Roddick and Brooklyn Decker get the Koala Hug
iTunes is the best place to release your movie via the internet if you want it to be seen. FrontRow I have found works great for streaming movie trailers and the quality is pretty good too (though not DVD quality but much better than anything iPod video encoded).

Anyway if implemented beyond just studio movies this could be a major milestone for independent filmmaking.
---
Andy Roddick wife Brooklyn
moneyman118
Jun 22, 12:00 PM
I wouldn't mind an iOS-type OS on an iMac as long as it had some more features of a full-fledged desktop OS. As in:

-Multiple Users
-Printing
-Some kind of file system
-More apps of a creative side (ie movie editing, word processing, programming, etc.) instead of just media consuming apps

Note: this list is not exhaustive; there are many more features I'd like that I just can't think of at the moment.

Plus, some games/apps will need to be done, specifically those that need the accelerometers. I don't think people would want to swing around a 20/30 pound computer. But that would be a good way to make more money; people keep breaking them so they'll have to pay for repairs/new ones.



Maybe it's not an iMac, maybe its really a tv??? No need to reinvent the iMac when it has it's own purpose. Would we see an iMacPro to replace the MacPro.
---
-andy-roddick-rooklyn-
are you kidding me?

Macbook Air?

WORST NAME EVER

There's no way Apple would ever call something that.

You've pretty much guaranteed that MacBook air is the name.

Any time someone says "there's no way Apple would ever call it <insert widely rumored name here>," Apple promptly named it as such.

It goes by a variant on the same rule which guarantees anything suggested by MOSR will never come true.
---
Brooklyn Decker,
Creative One
Mar 6, 06:35 AM
I'm almost there! 50k left to go!
---
rooklyn-decker-023b
imac_japan
Apr 15, 07:01 PM
yes, iPod out sold CPU's this quarter... But they still don't make as much money, as they are cheaper. the 807 thousand ipods sold this quarter count for only 15% of Apple's profit, whereas the 779000 (around that) (up 5% from this quarter last year) count for more then 45% of thier profit

45% of their profit ! Its alittle dangerous for Apple to be relying on the Ipod to push sales. Why not sell Macs with ipods ??? eg: Buy an Emac and get an 10gb Ipod for $100 or Buy a G5 Powermac and get a 10gb Ipod for $50 !

That would drive sales up and up.
---
Andy Roddick amp; Brooklyn
miniConvert
Aug 7, 05:11 AM
Last time we played we beat you 3-0 in England im pretty sure.

We should have won the bloody world cup.

We dominated against Italy until Grosso dived and got the most dodgy penalty in history, then we would have smashed ukraine in the quarters, then we would have been in the semi's against Germany, then anythign could have happened. Lets just say FIFA didnt want us to win, because its the one sport we 'aren't meant to dominate'. So the ref played it that way.

People should have learned not to count out an Aussie. Our spirit means we have the best in every field from sport to soldiers.

We would kick ur ass
Well, that's certainly a 'spirited' post! O_o
---
Starchitect
Oct 24, 12:46 AM
Here it is! 8 hours early!

60499
---
Apple, Mac, Macintosh are all generic terms and should not be a compant or product name. :rolleyes:

Some for the name Windows for Microsoft.

I hope you are being sarcastic.

If you are not, please stop comment of things you know nothing about, i.e. trademark law.
---
Gee, you'd want to be damn sure of that announcement next Tuesday or risk looking like a complete idiot. We shall soon see..

Mr. Shaw is pronouncing this since late 2005...so no surprises here... :rolleyes:
---
cecildk9999
Nov 28, 10:03 AM
I know that it's not quite fair to compare the two right out of the launch (a baby product versus a mature one), but MS didn't help themselves by setting up this product to compete directly with the iPod. If they had tried to target a different market (maybe primarily video as opposed to music), they might have more success, and let the hype build from there. But the way they seem to be playing it now, they're going to just throw a lot of money into something that will be in Apple's shadow. It'll offer a compelling alternative to some, but will not necessarily convince too many to become switchers. :p
---
Once they enable the use of other iOS devices as wireless controllers then i'll be interested.
---